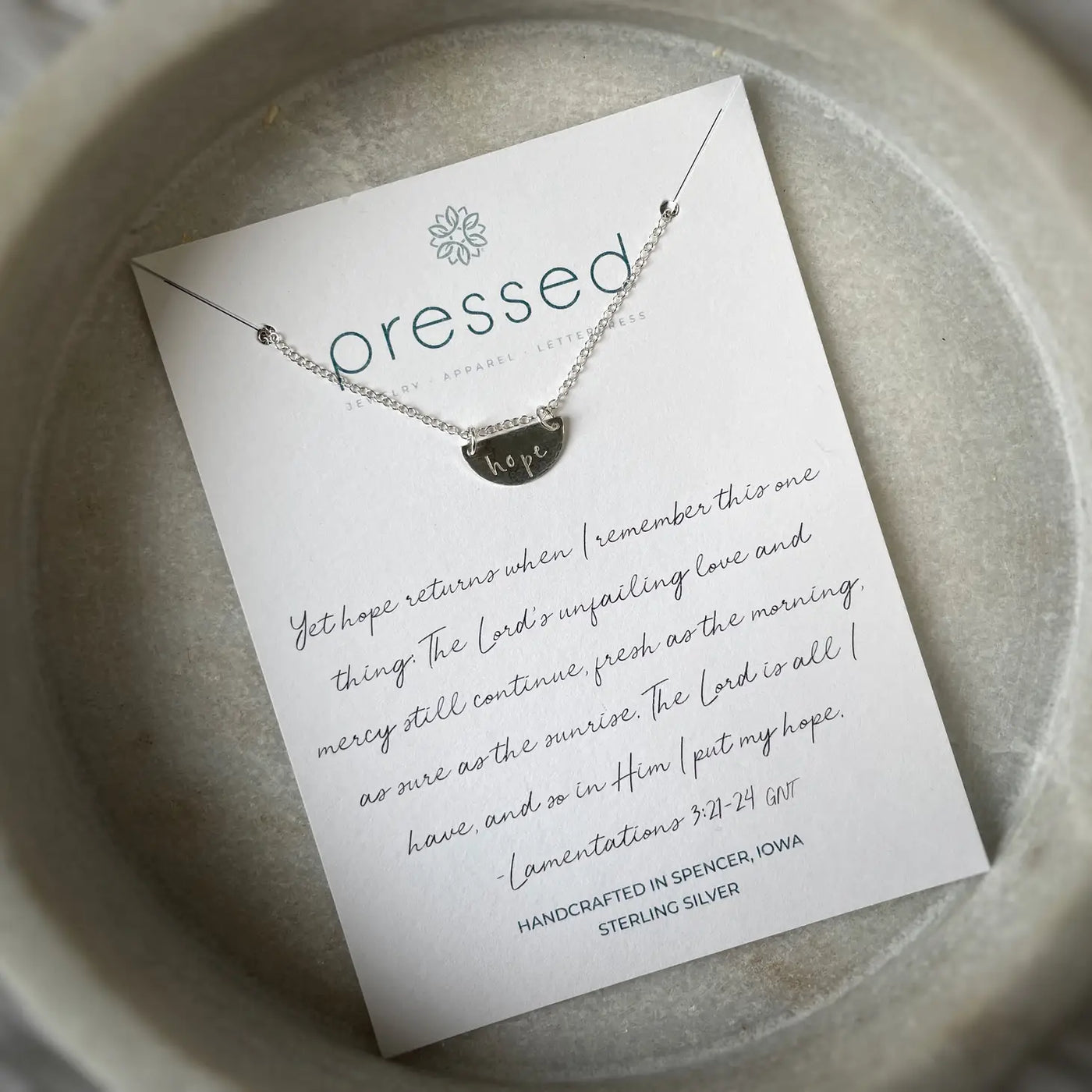 Yet Hope Returns Necklace from Pressed
$56.99 USD
From Pressed:
From Pressed:
Chain: 18"
Metal Options: Sterling silver or 14k yellow gold filled
Design: This design features a half-moon pendant with the word "hope" stamped by hand, one letter at a time. We hammer it with our traditional jewelers' hammer for a beautiful shimmery texture. It is hung from an 18" chain with rings that allow it to slide freely on the chain.
Text on card: "Yet hope returns when I remember this one thing. The Lord's unfailing love and mercy still continue, fresh as the morning, as sure as the sunrise. The Lord is all I have, and so in Him I put my hope." Lamentations 3:21-24 GNT
Each of our Pressed jewelry designs are handcrafted in small batches in our Spencer, Iowa, studio + store.