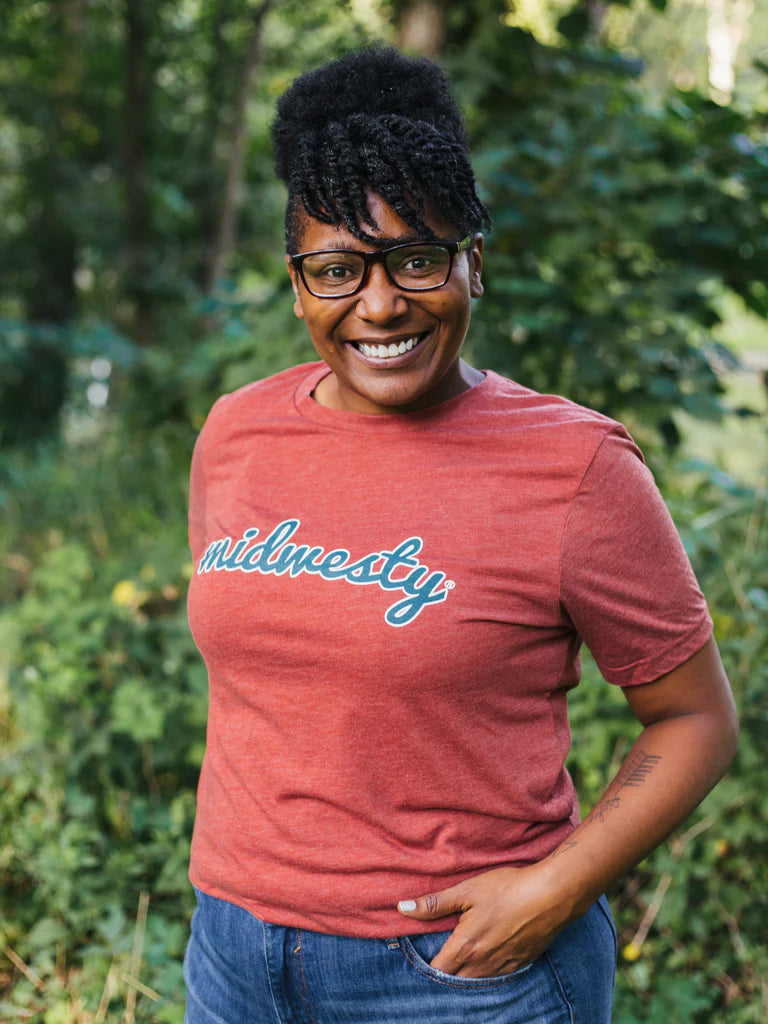 The Midwest Girl Midwesty Clay Triblend Tee
$20.00 USD $30.00 USD
From The Midwest Girl
Midwesty Tee Shirt...Midwesty is the cabin you spent a week at as a kid. The one with the buck hanging on the wall & the scratchy plaid sofa! Midwesty is the tavern that hasn't change one bit. Same jukebox, same bartender, & same Old Fashioned recipe! But most importantly, Midwesty is you. Down to earth, lover of family tradition, girl next door who always remembers her roots.
You are so MIDWESTY!
*True to size. Unisex sizing. This Midwest Girl is wearing size large.*
Color: Clay
Fabric Content:50 poly/25 cotton/25 rayon
Minimal shrinkage.