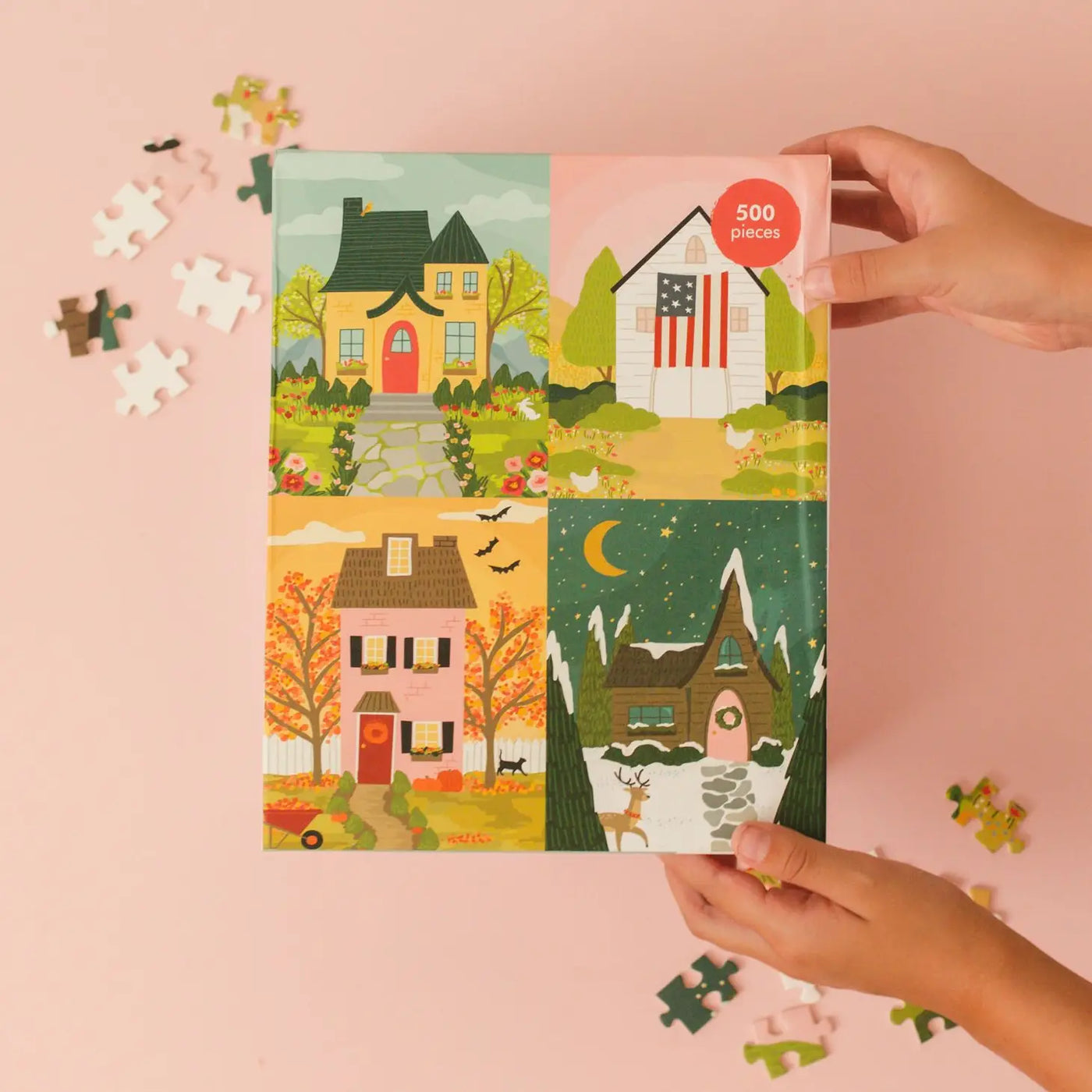 Seasons Puzzle- 500 Pieces
$27.99 USD
The Pippi Post Seasons puzzle is perfect for mom, dad, or anyone who enjoys the changing seasons outdoors.
Featuring hand-drawn scenes of quaint houses in Spring, Summer, Fall, and Winter, this 500-piece puzzle is great for kids and adults alike.
You'll love piecing together each house, tree, path, sky, animal, and flower in this activity for the whole family.
500 pieces
Ages 8+
Easy difficulty
8x8 Art print included
Completed Puzzle: 18" x 24" Box Size: 8" x 10" x 2"