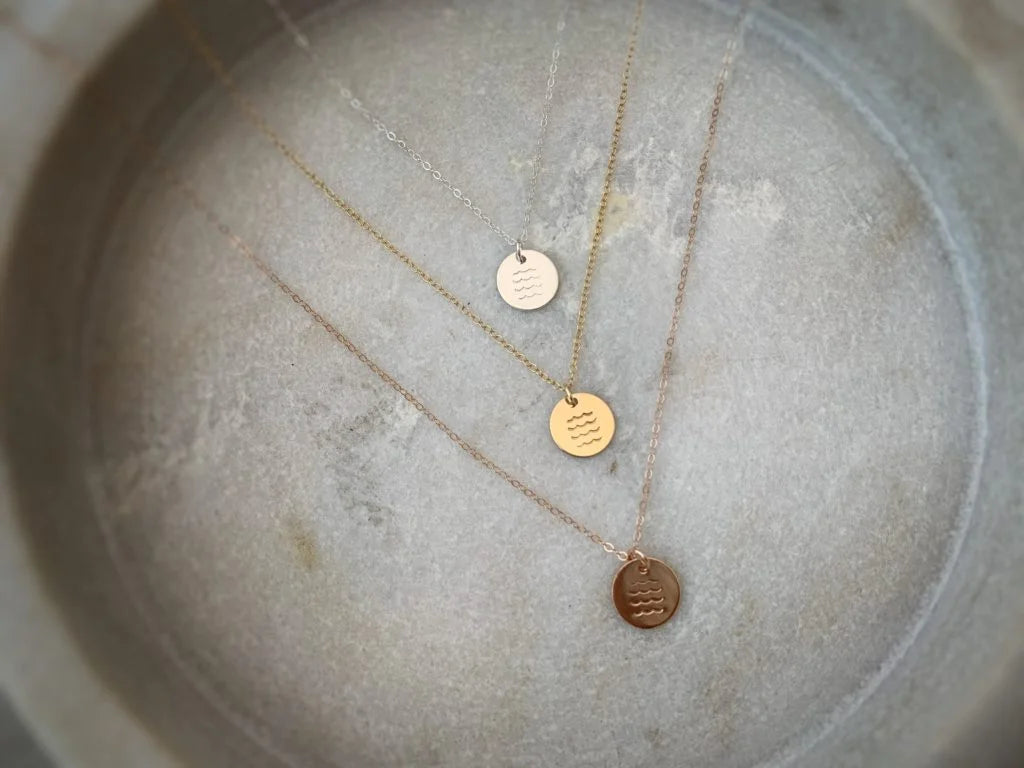 Pressed Waves Necklace
$55.99 USD
From Pressed:
We love this necklace as a reminder during a tough season, a season of mourning, or a season full of unknowns. "When you pass through the waters, I will be with you.."
This necklace is made of our premium metals and is great for everyday wear, either alone or layered.
The design of this piece starts with a 1/2″ round sterling silver, 14K yellow gold filled, or 14K rose gold filled (choose from dropdown menu) disc. We hand-stamp the waves image onto the disc and suspend it from an 18″ chain. (The metal of the chain will be the same as the disc.)
The end result is a modern, minimal design that carries a rich reminder to be "pressed on the heart".