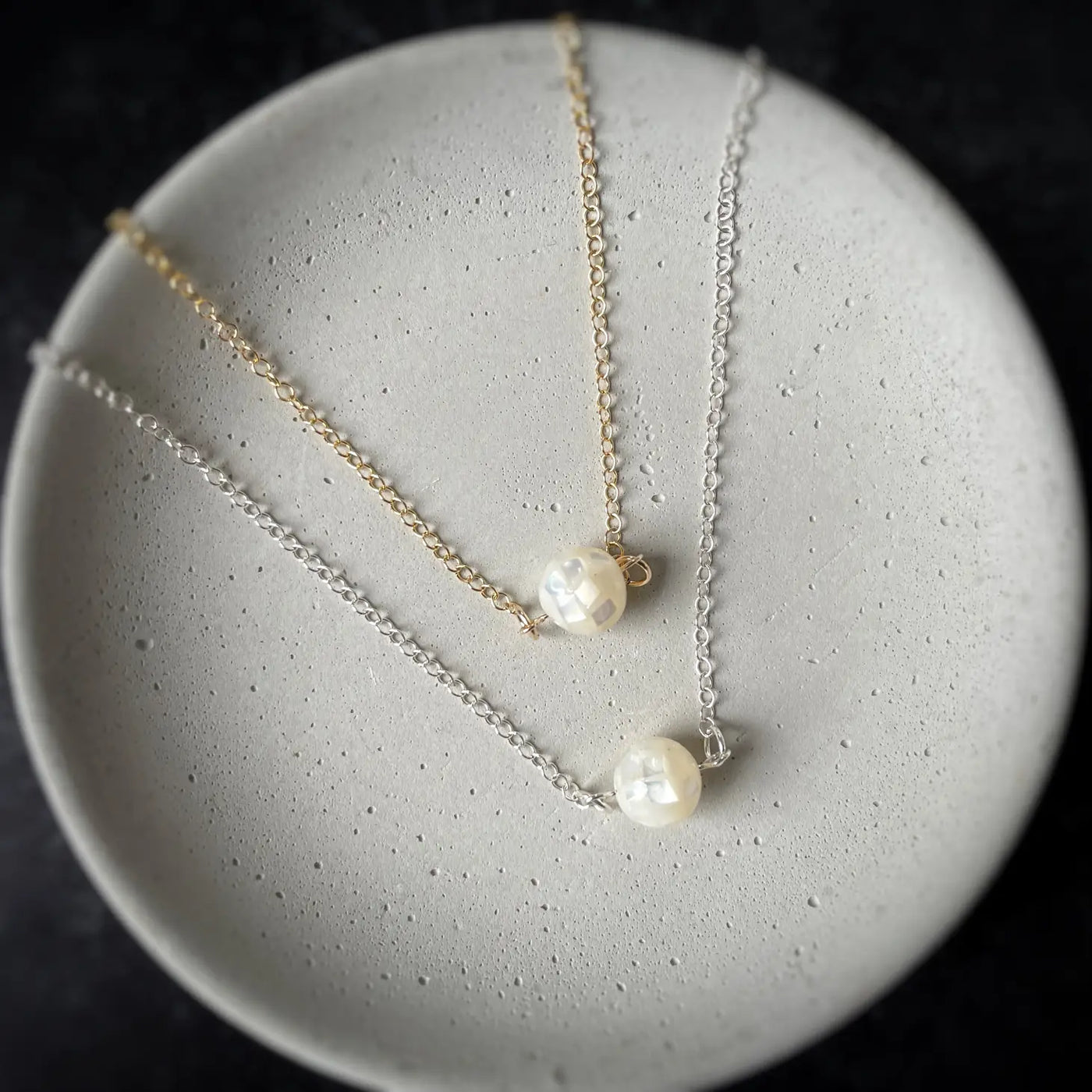 Mosaic Pearl Necklace from Pressed
$42.99 USD
From Pressed:
Design: This design features a stunning handmade pearl with a shimmery mosaic texture.
We wire-wrap the pearl onto a premium metal chain that is adjustable from 16"-18", giving you the flexibility to wear it as a choker or a statement piece. We hope this necklace reminds you of this rich quote and the battles they've won each time they wear it.
This necklace also makes a truly meaningful gift for someone enduring a long, challenging season.
Chain: Adjustable from 16"-18" Metal Options: Sterling silver or 14k yellow gold filled
Text on card: "She never seemed shattered; to me, she was a breathtaking mosaic of the battles she's won." Matt Baker
Each of our Pressed jewelry designs are handcrafted in small batches in our Spencer, Iowa, studio + store.