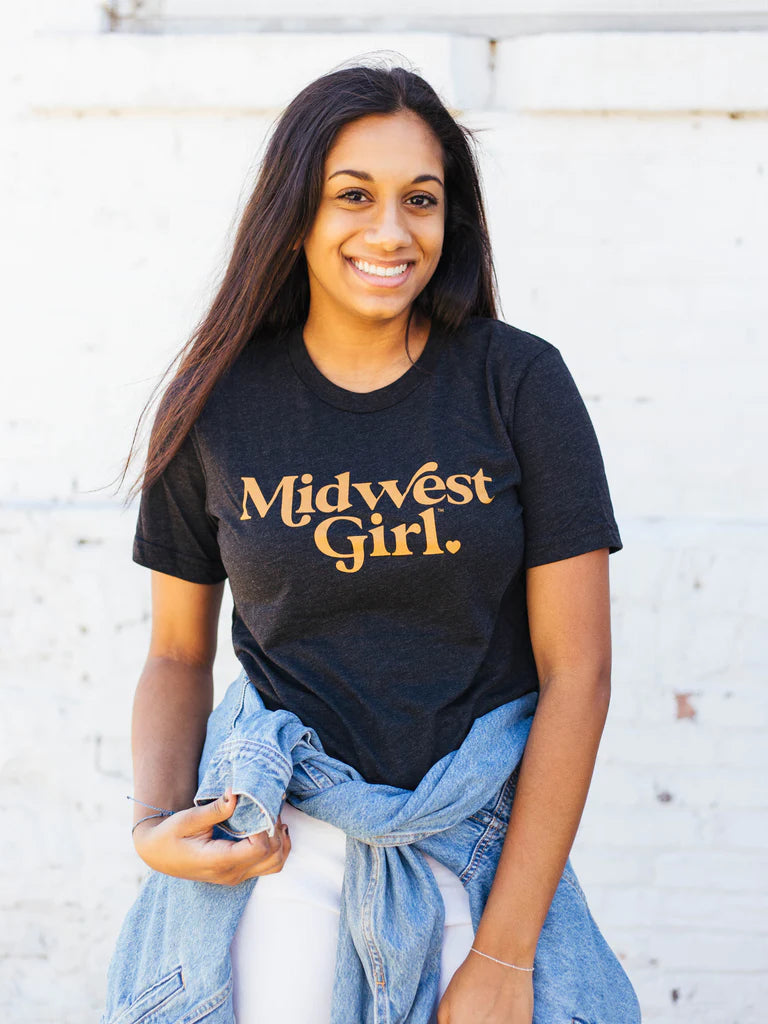 Midwest Girl Way Tee
$32.99 USD
From The Midwest Girl 
Midwest Girl Way Tee...

 
a
part of The Midwest Girl Way collection. A collection encompassing the most important lessons our mom and dad taught us. Lessons that have shaped who we are as people and business owners. Lessons that will no doubt be passed down to our kids.
It's the Midwest Girl Way. 
True to Size. Unisex Sizing. Marah is wearing a small. 
Color: Charcoal Tri Blend
Fabric Content:50 poly/25 cotton/25 rayon
Minimal shrinkage.