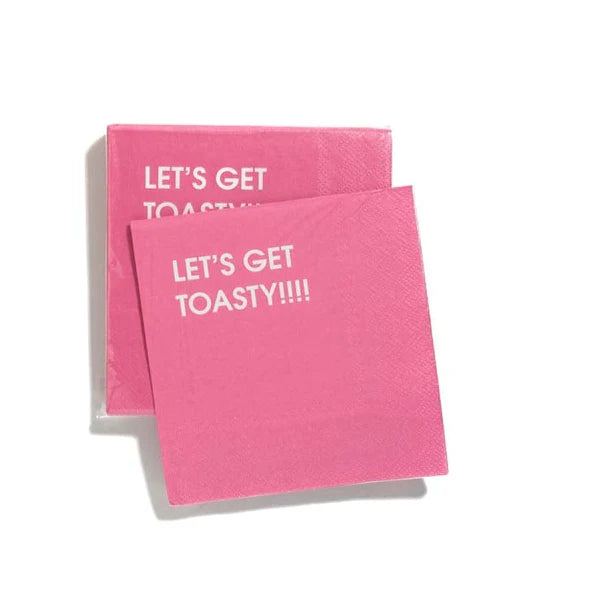 Let's Get Toasty Cocktail Napkins
$8.99 USD
From Chez Gagné:
Need we say more? Set the tone, rev your bevs and get the party started with our 'Let's Get Toasty' cocktail napkins.
These aren't your grandma's doilies. We are bright, we are loud and look so happy on a table. 
Get the conversations going with the Chez Gagné paper cocktail napkins. These babes are the perfect addition to any party or soiree and are sure to get some laughs. 
Napkin Color: Fuschia




3 Ply Paper Cocktail Napkins




Set of 24 napkins




Size: 5 x 5 in, 10 x 10 in when unfolded




Printing: White