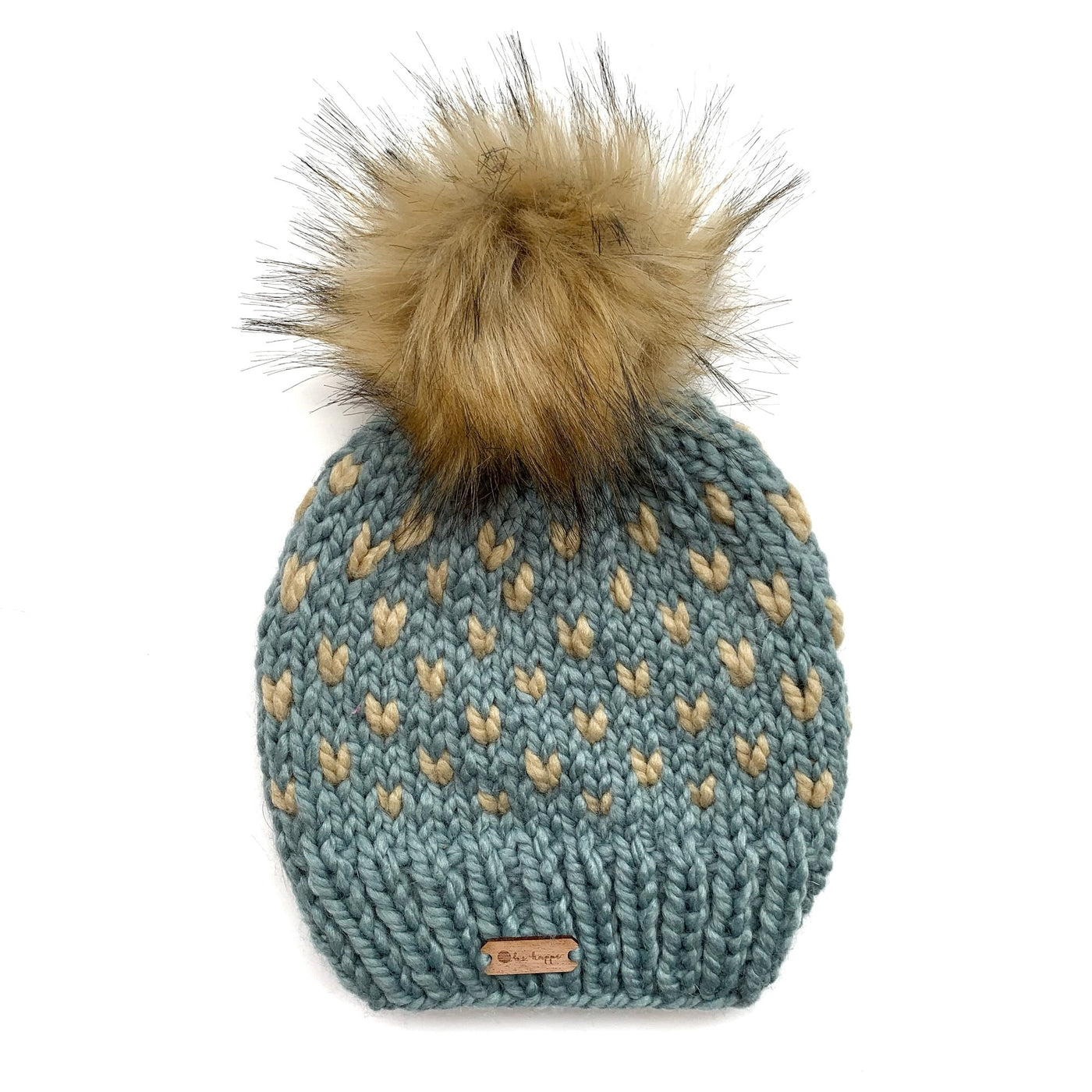 Happe Hearts Succulent+Peanut
$44.00 USD $44.00 USD
From b.e.happe:
Our Happe Hearts hat is the best selling design in our knit pom pom hat collection. A fitted style hat that is hand knit with little heart designs. This beautiful hat will keep you warm this fall and winter.  
Construction: Hand knit in the U.S.A
Fiber: 80% acrylic & 20% wool Succulent Blue body with Peanut hearts
Finishes: Sewn on Faux Fur Pom 
Care Instructions: Spot clean or hand wash hat body only, lay flat to dry. Avoid submerging pom pom in water. If pom becomes saturated, vigorously shake pom pom to re-fluff and dry. Do not machine dry as the hat contains wool and the faux fur pom pom may melt. 

How We Give: Each month, b.e.happe donates Wish List items to Child Life Services at children's hospitals across the country with a portion of the proceeds.