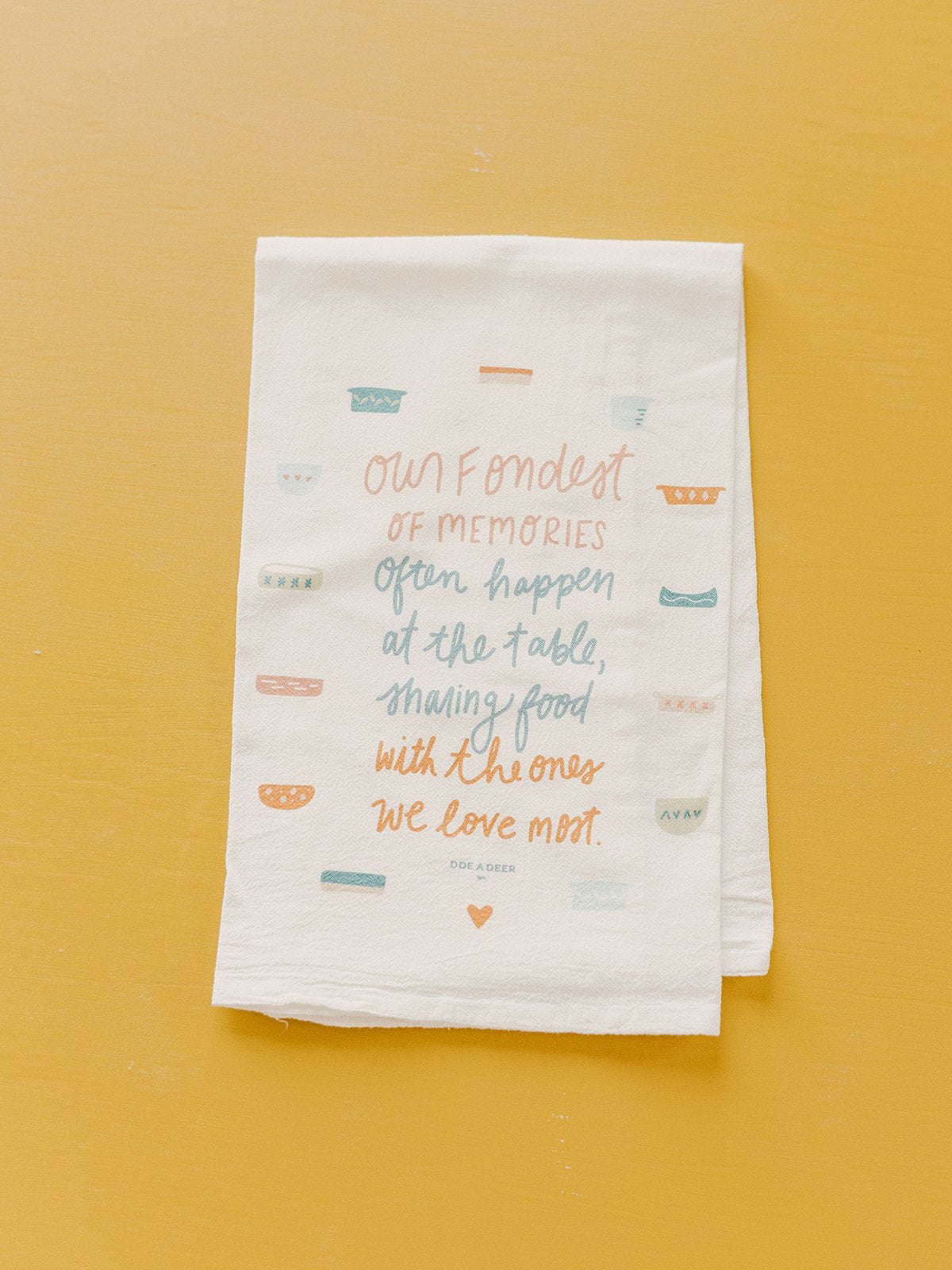 Doe A Deer Our Fondest Memories Flour Sack Towel
$16.00 USD
From Doe A Deer:
With cute illustrations of Grandma's dishware + vintage colors, this adorable flour sack towel is sure to take you down memory lane. Bringing back all the memories, this design might just help you find the yummy inspiration you need.
Qualities that make flour sack towels special:
28 x 29 inches of absorbent (and adorably designed) flour sack cotton 

Digitally printed with water based inks

Please note that since the fabric of these towels is stretchy & soft, not every towel will be the exact same size or a perfect square, and

that's

the beauty of American made flour sack cotton! 

Comes folded and packaged with a belly band, prepared to add a warm touch to your kitchen
© Doe A Deer LLC. All Rights Reserved. Illustrations and product images may not be used or reproduced without consent.