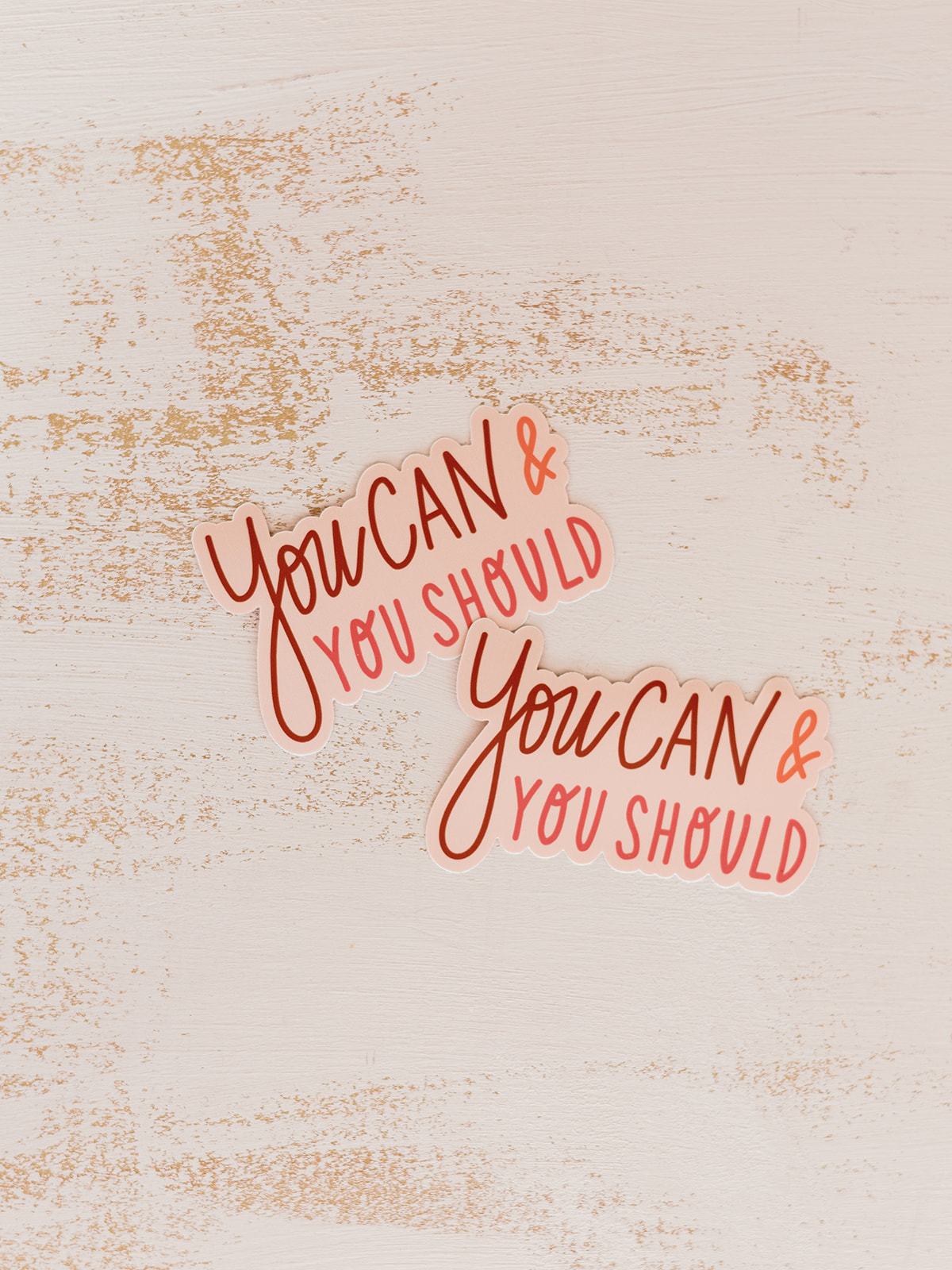 Doe A Deer Design You Can And You Should Sticker
$4.50 USD
From Doe A Deer Design:
"Vinyl stickers have become so popular and we couldn't help but jump on the bandwagon and create some of our own! 
Do you ever just need that kick in the butt reminder that you're capable of doing anything that you put your mind to? I know so many people who talk themselves out of chasing their goals because they think that they won't be able to achieve them. Well, this is me reminding you (in sticker form) that you can and you should if it makes you happy! 
This sticker can be a great little reminder of that when added to notebooks, tumblers/water bottles, your laptop, car, and so many other fun places! 
This sticker

is 4" x 2.61"

Grab one for you and one for a friend!
© Doe A Deer LLC. All Rights Reserved. Illustrations and product images may not be used or reproduced without consent."