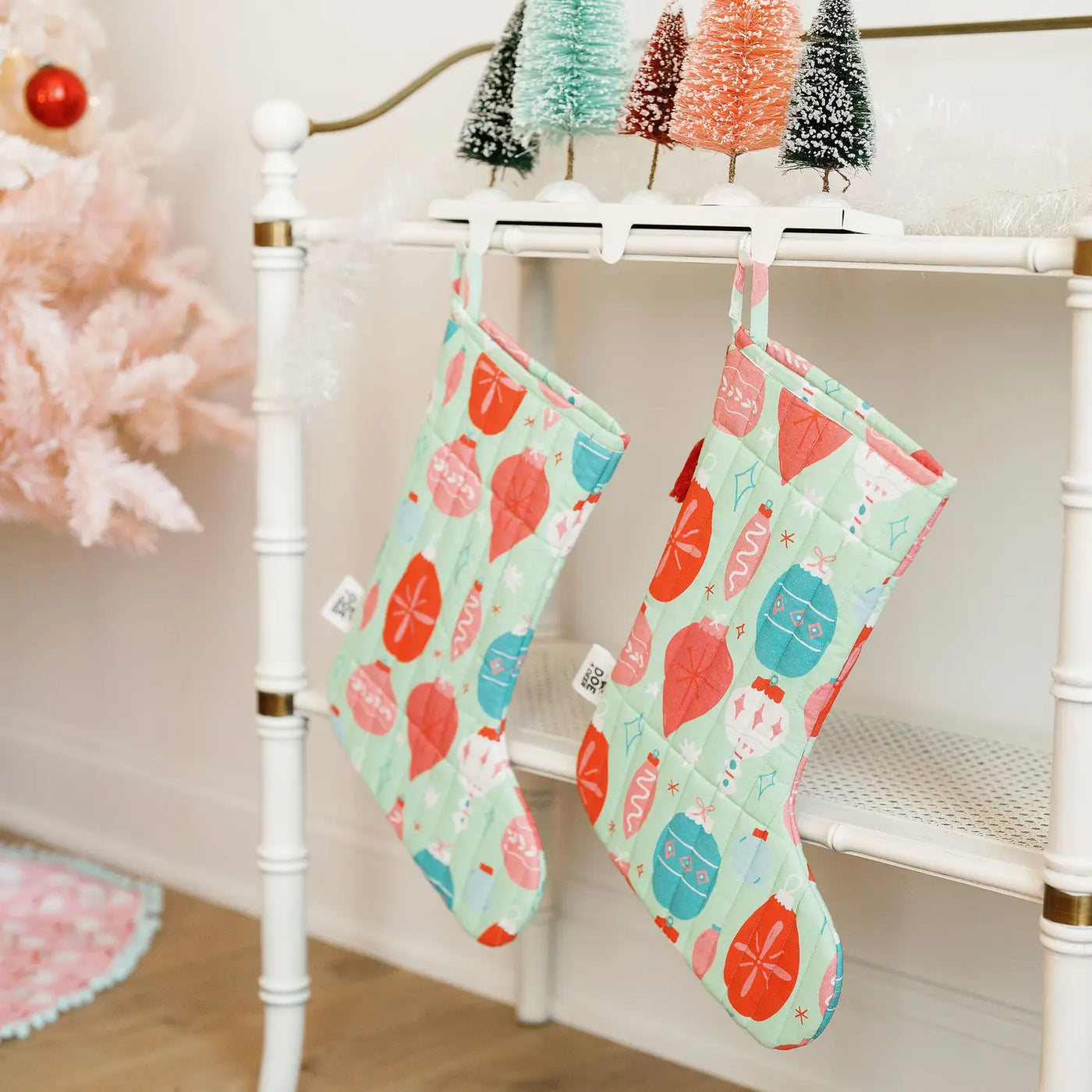 Doe A Deer Design Vintage Ornament Stocking
$24.99 USD
From Doe A Deer:
These vintage ornaments have my heart! So fun, and they take me back to fond Christmas memories. Add a bright pop of color to your decor, or stuff with all the treats (and a Wonderful Counselor Towel), for an adorable reusable gift bag! Win win: reusable and designed for years of festive fun! 

100% Cotton

Spot clean so this cutie can last a LONG time! 

A fun heirloom piece for generations to come <3
© Doe A Deer LLC. All Rights Reserved. Illustrations and product images may not be used or reproduced without consent.