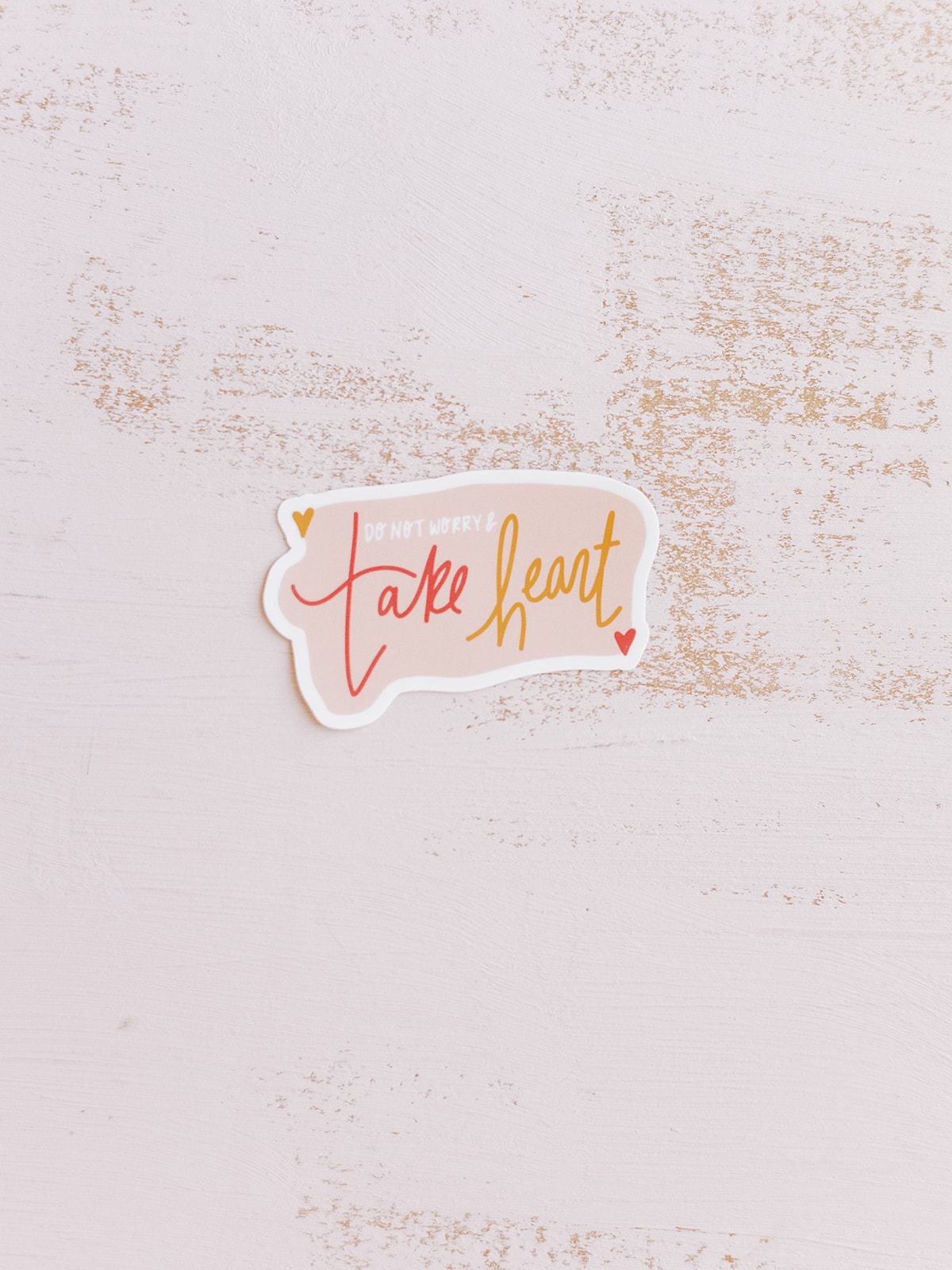 Doe A Deer Design Take Heart Sticker
$4.50 USD
From Doe A Deer Design:
"The inspo for this sticker comes from John 16:33. "I have told you these things, so that in me you may have peace. In this world you will have trouble. But take heart! I have overcome the world." 
To take heart means to gain confidence and begin to feel more hopeful. Do you know someone who is strong but needs that push to regain their courage and hope? This sticker will be a great gift to remind them that they deserve to be happy and to keep moving forward. 
This sticker can make the perfect little reminder of these things when added to notebooks, tumblers/water bottles, your laptop, car, and so many other fun places! 
This sticker is 4" x 2.46"

Grab one for you and one for a friend!"