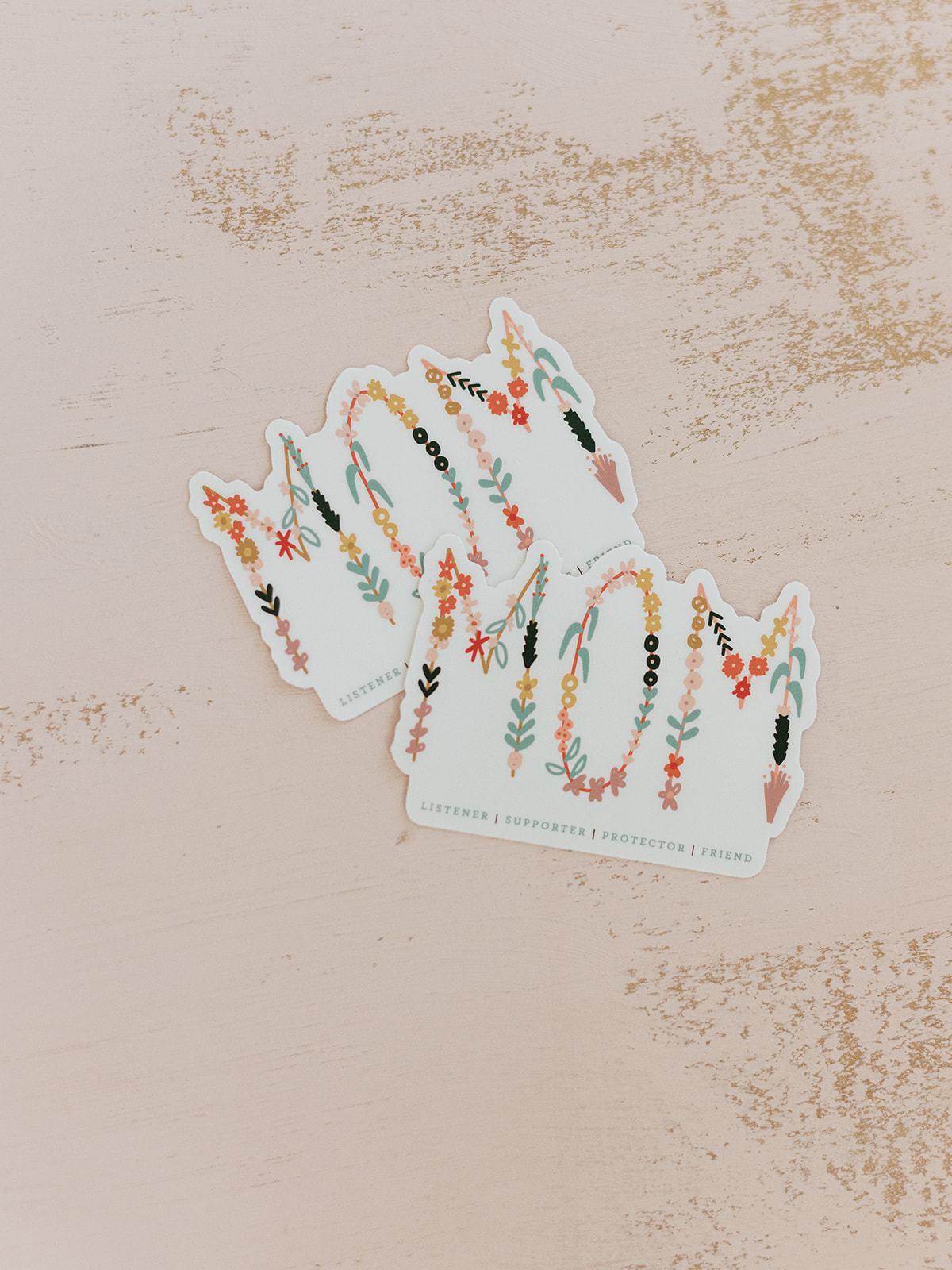 Doe A Deer Design MOM Sticker
$4.50 USD
From Doe A Deer Design:
Vinyl stickers have become so popular and we couldn't help but jump on the bandwagon and create some of our own! 
Moms play so many roles in our lives, and this sticker includes a few that really stand out and remind me of how selfless and amazing moms truly are. If you love this design, you can also find it on our Mom Flour Sack Towel to pair with this cute sticker! 
I think moms will adore this as a gift and appreciate the recognition. It will definitely make a great Mother's Day gift too! 
This sticker has a

white background

and is 4" x 3.02"

Grab one for your amazing mother, mother-in-law, or any other moms who you like to spoil, including yourself if you're a mama!