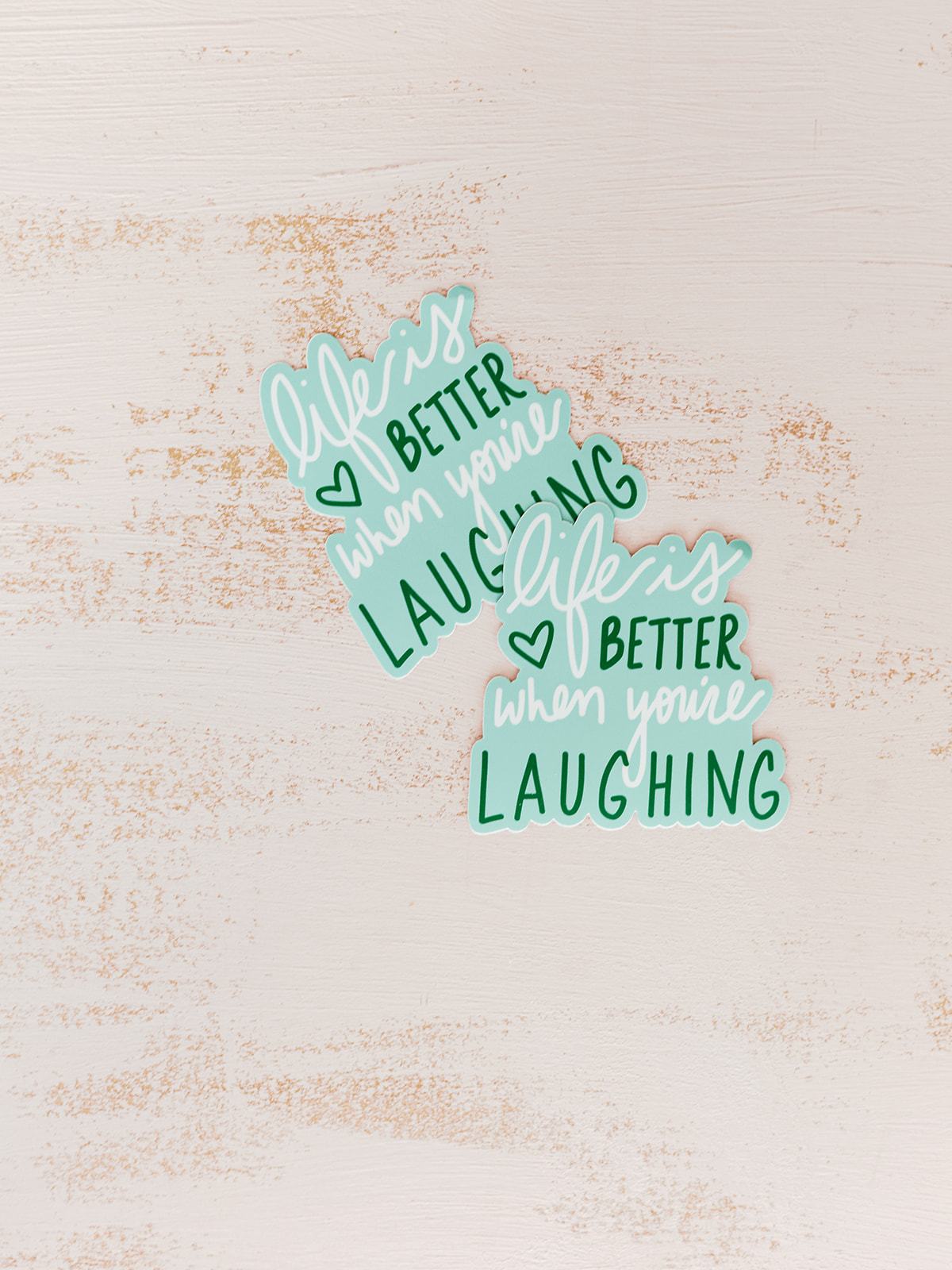 Doe A Deer Design Life Is Better When You're Laughing Sticker
$4.50 USD
From Doe A Deer Design:
"Vinyl stickers have become so popular and we couldn't help but jump on the bandwagon and create some of our own! 
Life truly feels so much happier and brighter when laughter is involved. I can't think of a single time when something that made me laugh didn't completely boost my mood, which is why I think it's important to remember to not always take life so seriously.
This sticker can be a great little reminder of that when added to notebooks, tumblers/water bottles, your laptop, car, and so many other fun places! 
This sticker

is 3.89" x 4"

Grab one for you and one for a friend!
© Doe A Deer LLC. All Rights Reserved. Illustrations and product images may not be used or reproduced without consent."