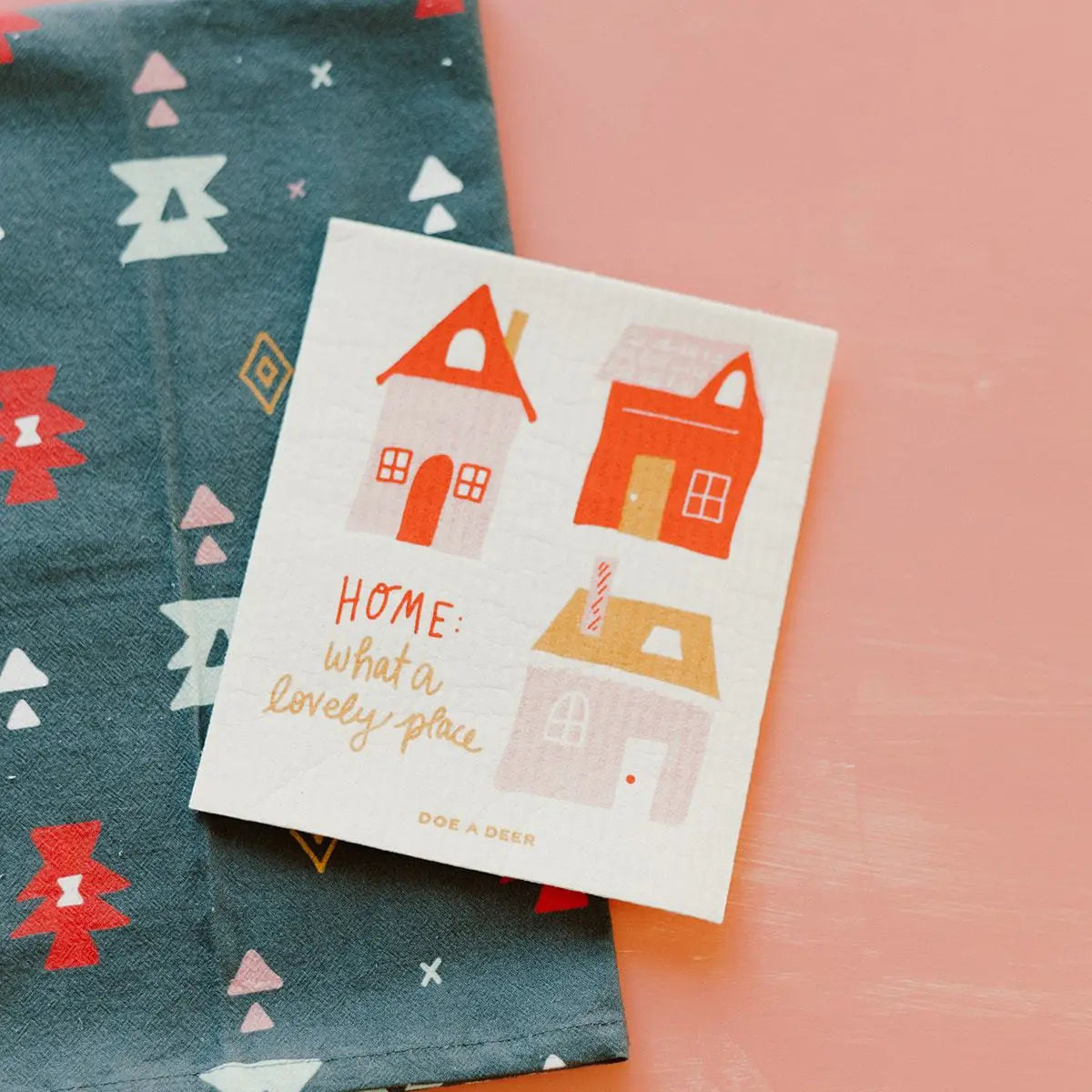 Doe A Deer Design Home Swedish Dishcloth
$10.00 USD
From Doe A Deer:
These adorable homes printed on our home swedish dishcloth look like they are straight out of a fairy tale.
This little cutie belongs in your home, and would make the best housewarming gift.
Benefits & features: Reusable, absorbent dishcloth perfect for cleaning dishes, countertops and more Unique, hand-illustrated designs printed with water-based ink that won't fade 7x8 inches of 80% biodegradable cellulose + 20% natural cotton (eco-friendly, yay!)
A high-quality product that can last 4-6 months Saves time by requiring fewer washes than normal dishrags (toss in the washing machine or the top rack of your dishwasher when it needs a good clean) Dries flat and easy to store (even though you probably won't want to because they add such a pretty pop of color to your kitchen)
Printed with water-based inks on a teal background © Doe A Deer llc. All rights reserved. Illustrations and product images may not be used or reproduced without consent.