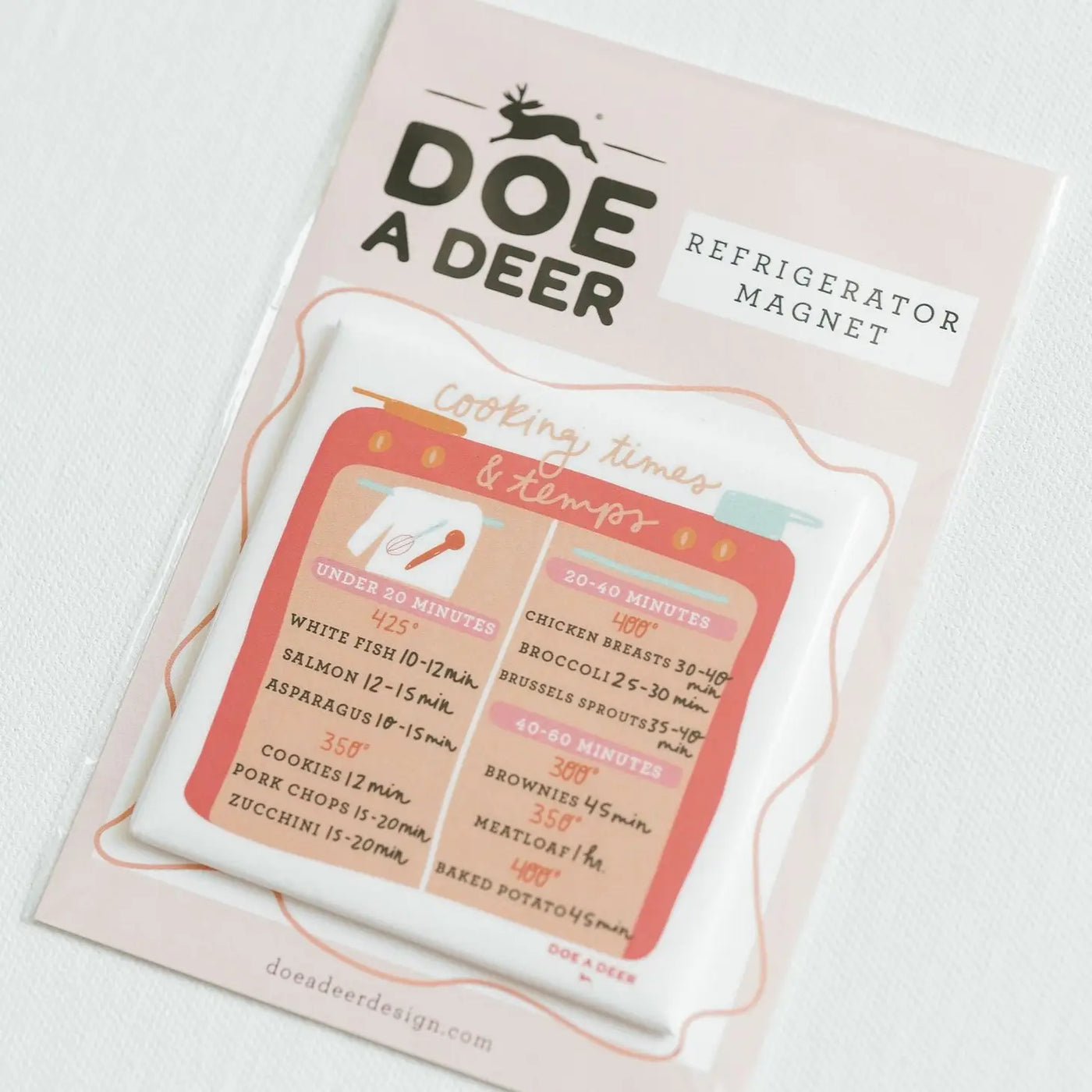 Doe A Deer Design Cooking Times & Temps
$8.99 USD
From Doe A Deer:
Whether you like to experiment in the kitchen or you just like to keep it simple, we are certain you will find this magnet so helpful!
Pop this on your fridge for a dash of color and a dose of convenience! Such a sweet and purposeful addition to gift with our spoon & spatula full pattern towel. Hard button-style magnet Entire back is magnetic. Packaged in a cello sleeve with a card stock backer. Meaningful, unique design that comes on high-quality, american made materials
© Doe A Deer llc. All rights reserved. Illustrations and product images may not be used or reproduced without consent.