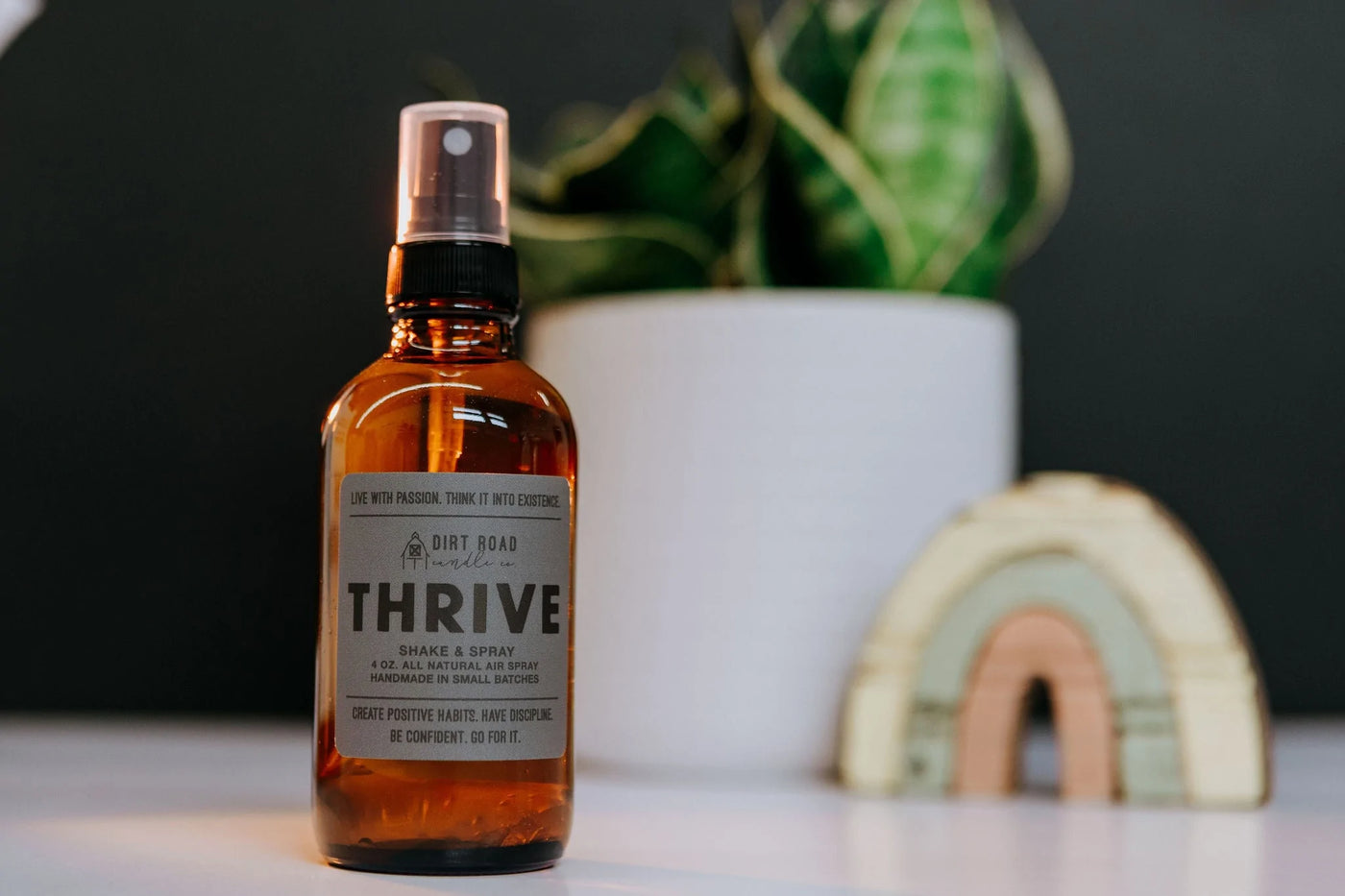 Dirt Road Candle CO THRIVE Wall Diffuser
$10.00 USD
From DRCC:
Live with passion. Think it into existence. Create positive habits. Have discipline. Be confident. Go for it.
Have you made your goals for 2023? Wanting to change some habits to become a better you? Our Thrive fragrance is the invigorating fragrance to remind you to get after those goals and positive routines! Thrive, previously known as Cashmere, will fill your space with an airy, balanced, sweet and salty oceanic accords blended with amber and vanilla. It's a little bit citrus, a whole lot of musky and a hint of woody at the end. Thrive is mysterious. intriguing and a little seductive and will be your new favorite DRCC fragrance!
Dirt Road Candle Co. wall diffusers are always on, and there isn't a flame to maintain! Our wall diffusers are toxin free (no more headaches or watering eyes!) and hand poured in small batches in Lewis, Iowa. We use pure, all natural, essential oil infused fragrances that are paraben & phthalate free.

These wall diffusers were created when Michelle moved to the farm house and wanted her house to spell amazing the second she walked in the door! These will last around 30 days in any space, however we do suggest in larger rooms to use 2 or 3 to fill the room. 

Please note that these refills will only work with our wall diffuser plug in. Do not try to use them with another plug in as it will damage the refill.