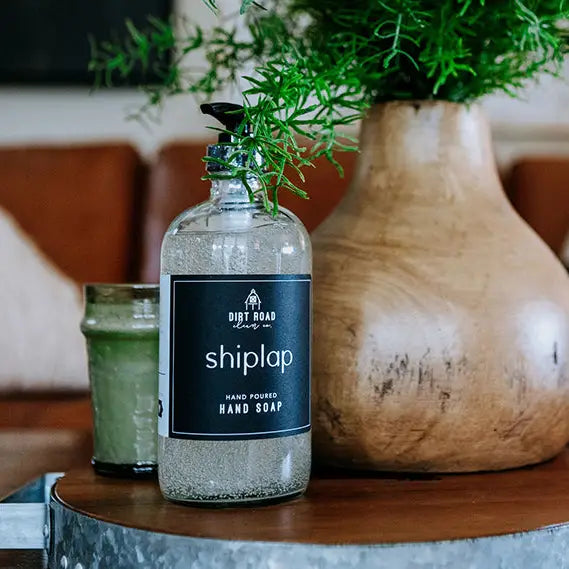 Dirt Road Candle Co Shiplap Handsoap
$25.99 USD
From DRCC:
Shiplap is a sweet and sultry fusion of mandarin, jasmine, and rich amber with undertones of sandalwood and musk. Complex, intriguing and sensual, this fragrance has year-round appeal and is one of our top sellers every year!

Our brand new hand soap was designed to clean without drying, blended to soothe and nourish hard working hands. You deserve it!
This is an all natural hand soap made with love in Iowa. It does not contain harsh chemicals such as ammonia, bleach, dye formaldehyde, parables and phthalates. 
Please note the glass pump jars were designed to reduce waste and reuse for years to come.