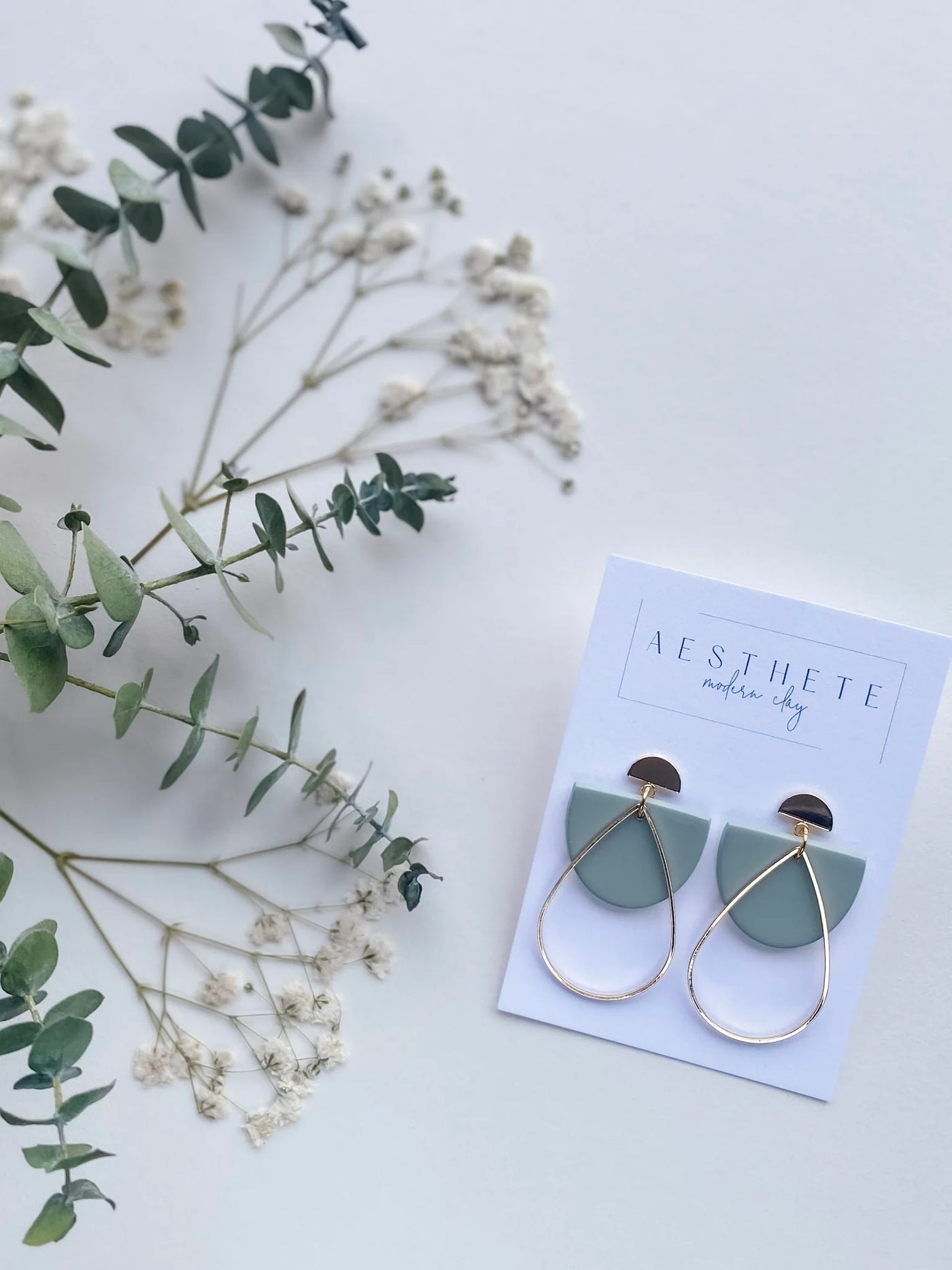 Aesthete Magnolia Earrings
$40.00 USD
The Magnolias are lightweight with a gold plated tear charm. The half moon posts are nickel free, 18K gold plated brass.
length- 4.75 cm
weight- .08 oz
For reference, a penny weighs .11 oz
Model is wearing this design for scale, but it may not be available in the color/design she is wearing.
Each pair of Aesthete Modern Clay earrings are uniquely handmade, so what you receive may vary slightly in color/texture/pattern from what you see in these photos. Thank you for your understanding!